Episodes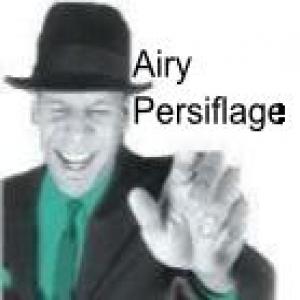 Wednesday May 06, 2020
Wednesday May 06, 2020
We've fallen behind our recording and this is my attempt to catch up with THE FUNGI FROM YUGGOTH.  It's a long series of stanzas.  Last time we ended with part 9, this time we will cover these parts in the fifth reading:

Part Ten: The Pigeon Flyers
The narrator was taken by these undead figures to a ritual in which birds would bring in offerings from Thog with one of them displaying an evil look.
Part Eleven: The Well
The narrator ends up helping a farmer named Seth Atwood remove a cursed well that drove his friend Eb into insanity, forcing Seth to kill him, only to find that the hole beneath the well was too deep to remove all the bricks from.
Part Twelve: The Howler
Despite warnings, the narrator went through the Briggs' Hill path which was once the highroad through to Zoar, which was destroyed by a man named Goody Watkins before he was hanged. After watching the sunset, he immediately runs upon hearing the sounds of a howling monster from a nearby house.
Part Thirteen: Hesperia
The narrator enters the land of Hesperia, which he describes as a paradise 'where beauty's meaning flowers' and a river of time brings in dreams through a starlit stream.
Part Fourteen: Star-Winds
The narrator watches the star-winds of Hesperia breeze along the cities, bringing bizarre sights and the view of the star Fomalhaut. These star-winds bring dreams and fertilize Yuggothian fungi and flowers.
That should get us back on track.  Thanks for following along everyone!
First Reading was retconned and put on Podbean (contains "The Book" and "Pursuit")
Second Reading was on Audio (see post, below, containing  "The Key" and "Recognition")
Third Reading was on Audio (see post, below, containing  "Homecoming" and "The Lamp")
Fourth Reading was on Audio, (See post, below, containing  parts 7 "Zaman's Hill", 8 "The Port" and 9 "The Courtyard")
THE PLAGUE SERIES