Episodes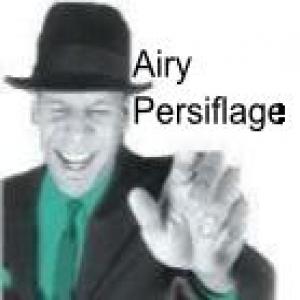 Thursday May 14, 2020
Thursday May 14, 2020
This is the Sixth Reading in the Fungi from Yuggoth Project, and it contains Sonnets 15, 16, 17 and 18.
The Fungi from Yuggoth is a sonnet sequence by supernatural horror writer H.P. Lovecraft that constitute a continuous first-person narrative. It concerns a person who obtains an ancient book of esoteric knowledge that allows one to travel to other planets and strange parts of the universe. The title is a term for the Mi-Go, an alien race the narrator encounters, which are fungoid beings resembling crustaceans which hail from the planet Yuggoth, to which the narrator has unwittingly traveled.
XV. Antarktos
A 'great bird' tells the narrator of a mountain in a polar region that might hold an untold city buried underneath.
XVI. The Window
The narrator entered a house which, in a back room, had a stone-sealed window which he recognized he looked into in his dreams, and he removed the seal to find untold worlds beyond it.
XVII. A Memory
The narrator found an expansive land of steppes and rocky table-lands inhabited by alien beings, and was met by someone who referred to him by name who would tell him where he was: the man he encountered before had brought him home.
XVIII. The Gardens of Yin
The narrator approached The Gardens of Yin, a beautiful garden behind stone walls, but found that it was aged and no longer the beautiful garden it was as the gate was gone.
Previous Posts in this Series
First Reading was retconned to be put on Podbean (contains "The Book" and "Pursuit")
Second Reading was on Audio (see post, below, containing  "The Key" and "Recognition")
Third Reading was on Audio (see post, below, containing  "Homecoming" and "The Lamp")
Fourth Reading was on Audio, (See post, below, containing  parts 7 "Zaman's Hill", 8 "The Port" and 9 "The Courtyard")
Fifth Reading was on Audio (see post, below, containing parts 10 "the Pigeon Flyers" 11 "the Well" 12 "The Howler" 13 "Hesperia" and 14 "The Star Winds"
THE PLAGUE SERIES