Episodes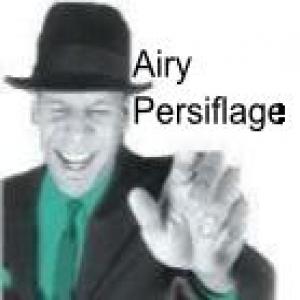 Tuesday Jul 14, 2020
Tuesday Jul 14, 2020
And thus we come to the end of Lovecraft's epic poem, the Fungi from Yuggoth, which has ranged all over the place.  I've enjoyed this project, it's been ambitious.  Thirty Six Stanzas!! 
I apologize for some of the audio spikes here and there.. my older snowball microphone may be giving up the ghost.  Fortunately, I have a replacement.
XXXI. The Dweller
The narrator enters a dream city version of Babylon where he saw a series on unearthed tombs opening to release walked out and into a 'gate of eternal night'.
XXXII. Alienation
The narrator then describes a man whose body has passed across space and saw many planets including Yaddith and then came back unable to perceive the world the same way again.
XXXIII. Harbour Whistles
The narrator describes harbor whistles in a night-lit town to meet a shipping line of mysterious forces manifesting into cosmic drones, and left with little sign they were there after that.
XXXIV. Recapture
The narrator entered the gate and was lead down to enter a lava-covered monstrous mound that had stairs not fit for a man, shrieking at him.
XXXV. Evening Star
An evening star shined on the narrator from the shades of a meadow, grown bigger, showing him pictures that he depicts as calling from home.
XXXVI. Continuity
The narrator then enters an aether linked to all the laws of time and space, locking dimensions, and one beam of light sent him back home on old farm building set against a hill.
Previous Reads:
| | |
| --- | --- |
| First Reading | Parts 1 & 2: The Book and Pursuit |
| Second Reading | Parts 3 & 4: The Key and Recognition |
| Third Reading | Parts 5 & 6: Homecoming and The Lamp |
| Fourth Reading | Parts 7-9: Zaman's Hill, The Port & The Courtyard |
| Fifth Reading | Parts 10-14: The Pigeon Flyers, The Well, Hesperia & The Star Winds |
| Sixth Reading | Parts 15-18: Antartakos, The Window, A Memory & Gardens of Yin |
| Seventh Reading | Parts 19-22: The Bells, Night Gaunts, Nyarlathotep & Azathoth |
| Eighth Reading | Parts 23-26: The Mirage, The Canal, St. Toad's & The Familiars |
| Ninth Reading | Parts 27-30: The Elder Pharos, Expentency, Nostalgia & Background |
| Tenth (Final) Reading | Parts 31-36: The Dweller, Alienation, Harbour Whistles, Recapture, Evening Star & Continuity |
Thank you for your patience thus far.  This ends the reading.
PLAGUE READINGS